DISABILITY LEGAL SERVICES
Whether it's social security disability, short-term disability, or long-term disability, we can help.
The realization that you're disabled is traumatic enough, but that condition is often further complicated by government agencies and private insurance companies that as a matter of policy try every trick possible to withhold the benefits that are legally yours.
If you intend to pursue a disability claim, you need expert representation. Here at the C.M. Hammack Law Firm, we've been helping clients in Seattle, and King, Pierce and Snohomish counties win disability claims since we opened our doors in 2001.
Applying for and dealing with government "red tape" to obtain Social Security Disability benefits is frustrating at best and downright maddening at worst. But it doesn't have to be that way if you have a competent disability attorney on your side. For some disabled people acting alone, the process can be nearly impossible. Frequently, a social security disability applicant will wait up to three years or more before being able to have the case reviewed by a judge, only to be denied benefits again. It's crucial that you know what evidence is necessary for a judge to award your benefits. Put simply, you need experienced counsel if you expect to receive financial relief from government agencies or private insurance companies. You absolutely must have a qualified disability attorney if you want all the benefits you deserve.
Dealing with private insurance companies when a disabled person is seeking short-term or long-term disability can be even more difficult than dealing with the government. Profit is the primary goal for most private insurance companies. Awarding you much needed benefits reduces overall profit for the insurance company, so it is in their interests to deny your claim. There are laws that protect you, but you have to know those laws and how to apply them. The C.M. Hammack Law Firm provides qualified, experienced guidance, so you stand the best chance of getting disability assistance as soon as possible.
We require no "up front" retainer or deposit in order to pursue a disability claim. Our fees are contingent upon you being awarded benefits.* We profit only if successful in securing your disability claim. Fill out our quick case assessment form here, and someone from our office will contact you to set up your free initial appointment.
*Attorney fees in social security disability cases are governed by federal statute and are paid out of the back benefits you are awarded when you are determined eligible for benefits. Fees for other types of disability cases are based upon a percentage of what you recover and are taken out of the benefits paid to you by the insurance company. Costs incurred in a case are separate from attorney fees. Costs include out of pocket payment for other services and/or products, such as copy costs, filing fees, etc. Payment of costs is not contingent upon recovery.
Call 206-223-1909, or contact us with the FREE, no obligation consultation form below.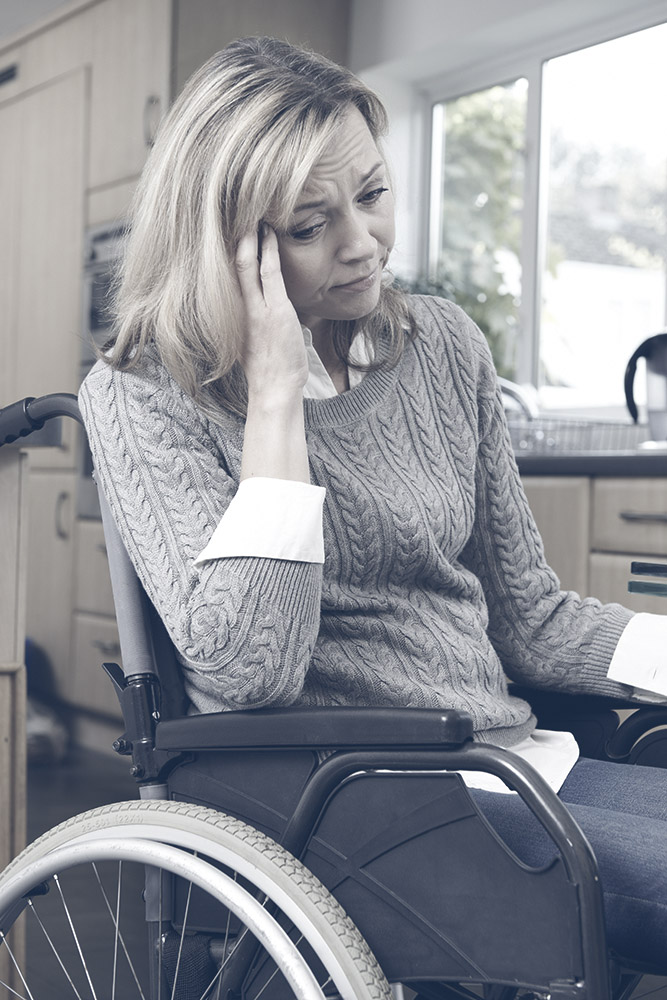 Call C. M. Hammack Law today at 206-223-1909 – It'll be the best move you've ever made!
FREE, no obligation consultation - fill out this form and send it and we will contact you!