Bankruptcy Legal Services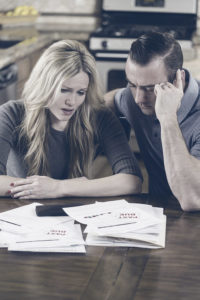 In times of economic crisis, many people face the choice between filing for bankruptcy or incurring more financial loss. Here at C.M. Hammack Law Firm we provide sound bankruptcy guidance for people like you in the Seattle area, including King County, Snohomish County and Pierce County.
When financial hardship arrives and payments begin to lapse, creditors begin to call. We begin to dread answering our telephones or opening our mail. Bankruptcy can provide one solution. The phone calls, late payment letters, garnishments, and law suits will stop, and you no longer have to fear the telephone, the mail carrier, or a process server showing up at your door. At C.M. Hammack Law Firm, we first determine if bankruptcy is the best solution to your financial problem. If you do decide to file for bankruptcy, then we determine whether Chapter 7 or Chapter 13 offers the best option. We also analyze your particular financial situation, including which assets you will be allowed to keep and what debts can be completely eliminated.
We answer all of your questions, and you no longer have to live in a state of fear brought on by financial uncertainties.
Call 206-223-1909, or contact us with the FREE, no obligation consultation form below.
Call C. M. Hammack Law today at 206-223-1909 – It'll be the best move you've ever made!
FREE, no obligation consultation - fill out this form and send it and we will contact you!